Professional Briefing Day 2018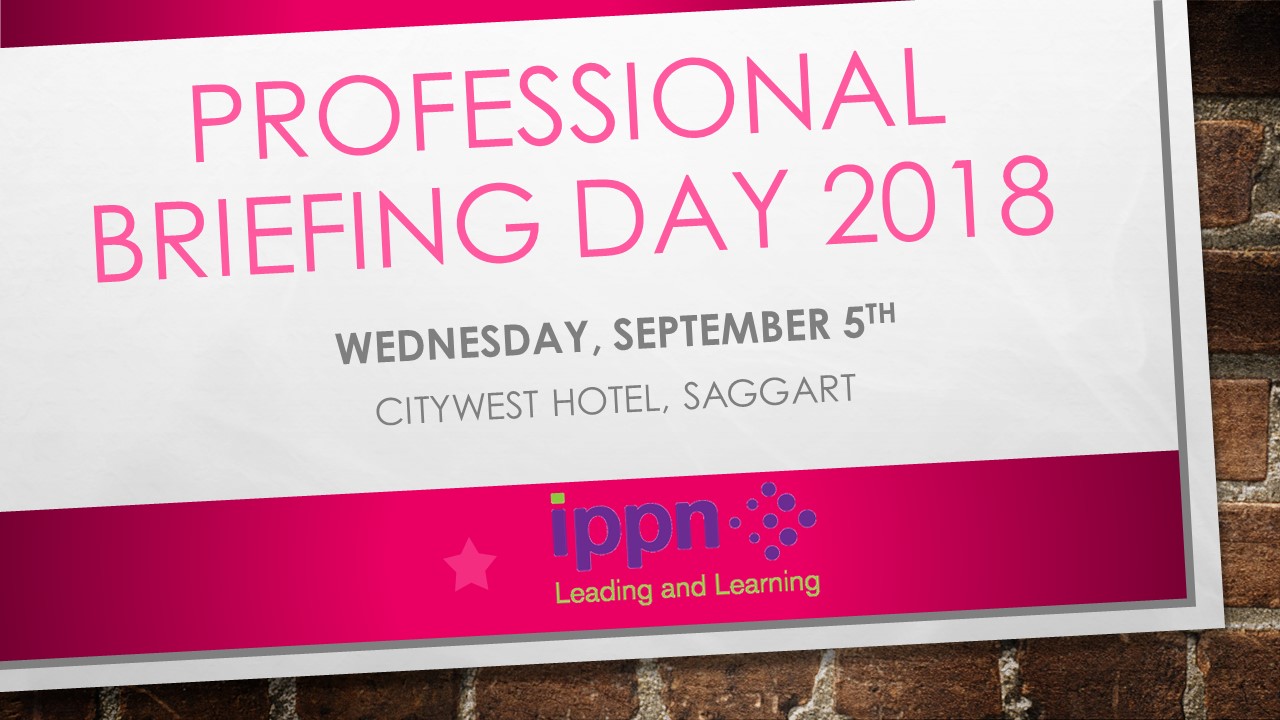 In an effort to enable school leaders plan the programme of work for their schools, IPPN has organised a Professional Briefing Day at the beginning of the school year for the last number of years. This briefing day will bring together speakers from key education agencies with up-to-date information to school leaders at the start of the school year.


Who should attend
Deputy Principals and Principals

When & Where
Wednesday, September 5th
Convention Centre, Citywest Hotel, Saggart, Co Dublin.

Please contact the venue directly should you wish to book accommodation 01 4010500

Price:
A charge of €30 per person is applicable. Fee includes event registration, refreshments and a light lunch. Substitute cover is not available for this event.

Expo:
An Education Expo will run parallel to the refreshment/dining area for your convenience. This is an opportunity to research products, secure better deals and check out new and innovative products and services.