IPPN and NPC Joint Statement on School Closures due to COVID-19 measures
During these unprecedented times, IPPN and NPC are in agreement that a mutually supportive partnership in local school communities between school and home will be critical to supporting children's education in the coming weeks, during mandated school closures.
IPPN and NPC will work together with other national stakeholders in the coming weeks to support school communities to best support children's learning.
Páiric Clerkin, CEO of IPPN, stated that 'Naturally, pupils, parents, staff and Boards all have questions and need assurance that the very best is being to support children's learning. In responding to this crisis, IPPN has focused our attention on providing school leaders with the most up-to-date information and guidance, as well as practical supports. Our website www.ippn.ie continues to be the one-stop-shop for key information.'
Áine Lynch, CEO of NPC, encourages parents to support their children's learning through this period in partnership with their school, to ensure the least impact on their children's learning.
Ends
IPPN Supports
IPPN will continue to provide support and guidance to concerned school leaders through the Leadership Support service (1890 21 22 23 / info@ippn.ie). TextaParent SMS units will be provided to all schools that request them, without requiring up-front payment, to ensure that no school would run out of 'credit' in communicating urgent information to parents - email info@textaparent.ie.
IPPN urges all members to keep up to date with the latest information from the HSE and the DES and to follow their guidance. As always, we are here to support school leaders who have queries, or if you need help with a critical issue in your school. Please bear with us if you cannot get through to the Support Office immediately, as the number of calls has increased significantly in recent weeks. We will endeavour to respond to all calls and emails within 24 hours, in order of receipt, during office opening hours: Monday to Friday, 08:30 – 17:00.
Last Updated: Thursday, 12 March 2020 21:11
Budget 2020 Has Failed Primary Schools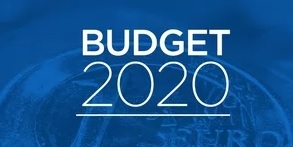 The Irish Primary Principals' Network (IPPN) has expressed deep frustration and bitter disappointment at Budget 2020. While there is still no clarity from the Department about the specifics for the education sector from this budget, we understand that certain provisions have been made for the primary sector as set out here.
It seems that one additional day per year for leadership and management has been provided for in the Budget from September 2020, which is far short of the one day per week IPPN has insisted is the minimum required to lead and manage our schools. There is no restoration of middle leadership posts to allow for distributed leadership in larger schools. It is deeply concerning that the Department and the Minister have taken so little action in these two crucial areas to show they had understood what school leaders were calling for.
Last Updated: Tuesday, 04 February 2020 09:21
IPPN's response to the publication of the Student and Parent Charter

IPPN acknowledges the publication of the draft Charter by the Department of Education and Skills.

It is clear to IPPN that the Department has taken a legislative approach to the development of this Charter, which will influence how schools will interact with parents and pupils. Relationships are central to the work of schools and a positive school culture is paramount. It is the view of IPPN that this Charter largely ignores this reality. The Charter was an opportunity to promote the sharing of responsibility between schools, parents and pupils. The way the press release and draft charter are framed makes it clear this is not the Department's preferred approach.

Greater consultation before the publication of the Charter would have been welcomed.
Last Updated: Tuesday, 04 February 2020 09:21
IPPN Submission re. Budget 2020
There are many significant issues to be addressed in the primary education sector. IPPN presents two priorities for Budget 2020 - one leadership and management day per week for teaching principals; and a restoration of promoted posts in schools with more than four teachers. IPPN and other stakeholders have been calling for these improvements for many years. Parliamentary questions in April and July 2019 indicated that the costs of implementing one leadership and management day a week would be €7.5m to €8m. At this stage, we believe that the Department needs to push these changes forward in one step/budget. Simply put, the small incremental changes introduced in recent years are not having a sufficient impact to alleviate the situation in our schools.
Last Updated: Tuesday, 01 October 2019 10:38