Principals' Conference 2022 - New update
As you know, the Citywest venue is no longer available to us, and we have been working on a contingency plan to bring the event to a new venue on a new date. With sincere thanks for your patience, we are delighted to now be in a position to confirm the revised plan at a new venue. Online booking for conference will be open again next week.
New venue: INEC, Killarney,which is on a campus with the Gleneagle Hotel and Apartments, and the Brehon Hotel
New dates: November 16th, 17th & 18th
Promo Code for Accommodation to follow next week
Sustainable Leadership Project Coordinator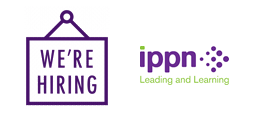 IPPN wish to appoint a Sustainable Leadership Project Coordinator. The focus of this role will be to advocate for implementation of the key recommendations arising from the IPPN Sustainable Leadership Report and support members in developing personal and professional sustainability of their role.
2022 Ciall Ceannaithe - Introductory Video
Staffing 2022/23 - Key Information Synopsis
Please see staffing 2022/23 key information synopsis
1. Circular 0025/2022 confirms a reduction in the primary staffing schedule by one point bringing class size to an average of 24 in mainstream classes, with lower thresholds applying in DEIS Band 1 schools.
2. The Circular includes at Appendix C the allocation of NCSE hours on foot of the reprofiling of schools.
3. A separate Circular 0020/2022 outlines the basis for this allocation.