Re-opening of Schools - Latest updates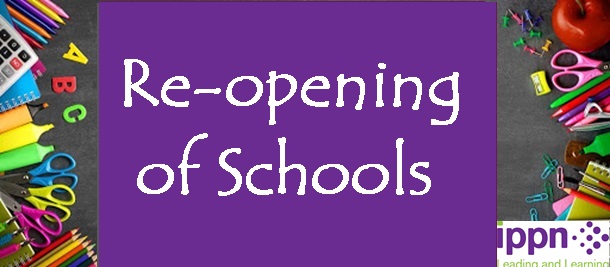 Check out the useful resources to help re-opening your school:
This is a member only area and you will need your log in details
IPPN 2020 Autumn Meetings - Supporting each other at local level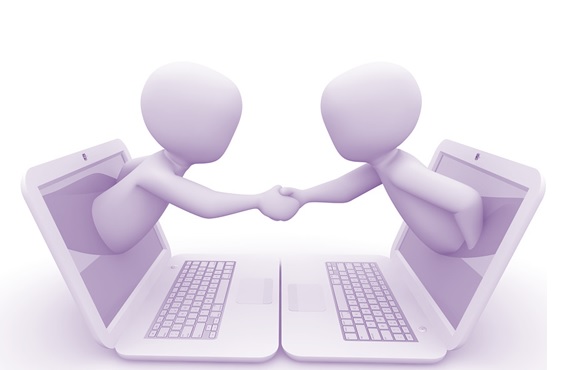 Damian White, IPPN President & Páiric Clerkin, IPPN CEO will be visiting each county in Autumn 2020. IPPN will be bringing members key updates, discussing the current hot topics and offering support at the start of the school year. There is also an opportunity to become more involved with IPPN by representing your county at Committee and National Council level.
Please note face to face meetings are subject to COVID19 restrictions and these meetings will be hosted online.
EducationPosts - New Noticeboards for Summer Provision
EducationPosts.ie has created and launched two new noticeboards to assist teachers, SNAs and parents with Summer Provision 2020. These noticeboards are available under the 'Noticeboard' tab on EducationPosts.ie.
Summer Provision Noticeboard for Teachers/SNAs
To help Teachers and SNAs source Summer Provision roles, EducationPosts has created a 'Summer Provision Noticeboard for Teachers/SNAs'. This feature is available under the 'Noticeboards' tab on the website.
For security reasons, an EducationPosts.ie account is required to create and view noticeboards.
2020 Summer Course - Ciall Ceannaithe

Ciall Ceannaithe – Online Summer Course 2020 is an online summer course that has been developed to provide a greater understanding of the innovative solutions to challenges facing school leaders. This online course is availalbe for the month of July and is EPV day Approved
IPPN Conference Exhibitors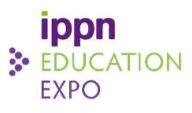 The support of exhibiting companies helps IPPN to deliver our Annual Principals' Conference along with other IPPN member services.
Please consider these companies when making purchases for your school over the coming year. Please see pages 46 - 60 on the 2020 Conference & Expo Guide below.