2019 Autumn Meetings - Week 2
Our Autumn County Network Meetings will start next week with:

You will receive an email & sms notification of your county meeting, however, please attend a meeting in a venue that isconvenient to you - Click here to see full schedule
IPPN's response to the publication of the Student and Parent Charter

IPPN acknowledges the publication of the draft Charter by the Department of Education and Skills.

It is clear to IPPN that the Department has taken a legislative approach to the development of this Charter, which will influence how schools will interact with parents and pupils. Relationships are central to the work of schools and a positive school culture is paramount. It is the view of IPPN that this Charter largely ignores this reality. The Charter was an opportunity to promote the sharing of responsibility between schools, parents and pupils. The way the press release and draft charter are framed makes it clear this is not the Department's preferred approach.

Greater consultation before the publication of the Charter would have been welcomed.
NEW IPPN Wall Calendar 2019/2020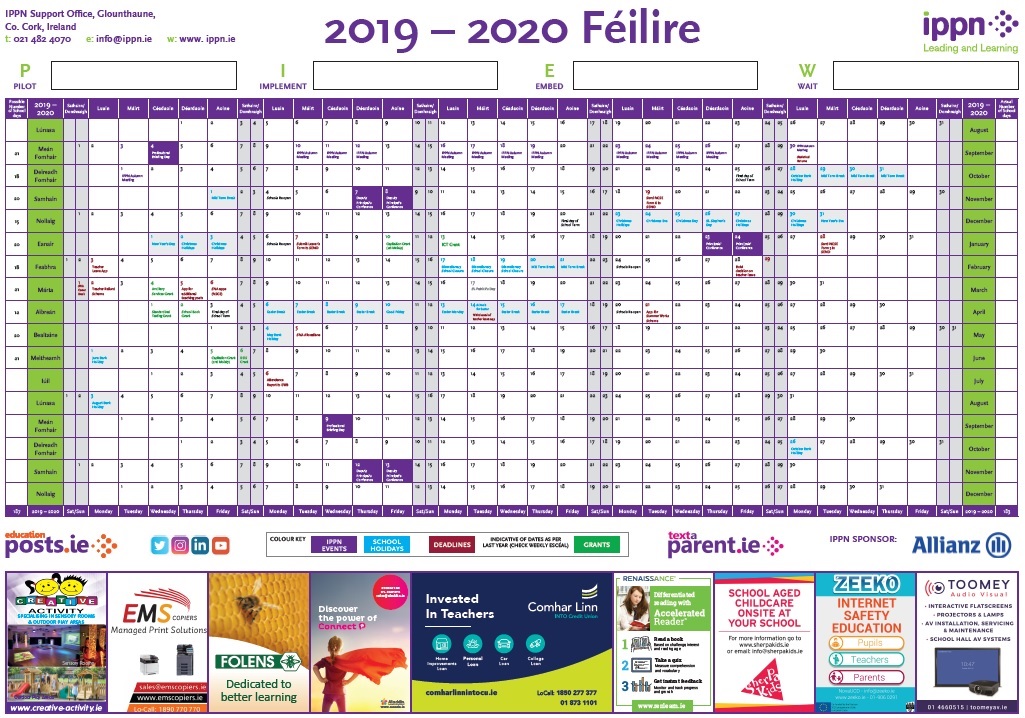 For the first time, you will receive a 'NEW' IPPN wall calendar (one per school) with this year's membership renewal which will be in schools by August 30th.
P.I.E.W. - A clear pathway to sustainable school leadership

"The key is not to prioritise what's on your schedule, but to schedule your priorities"
Stephen R. Corey
Advertising on EducationPosts.ie

Check out step by step guides:
EducationPosts.ie does not have a phone line and all queries are answered via email and on rotation. There is a detailed FAQ for Job Advertisers available in the About section which may also answer your query - click here to view FAQs