Ciall Ceannaithe - July 2018
Have you booked your summer course yet?
Ciall Ceannaithe – Online Summer Course 2018 is an Online Summer Course that has been developed to provide a greater understanding of the innovative solutions to challenges facing school leaders. This online course is availalbe for the month of July and is EPV day Approved
IPPN Blended Courses - 2018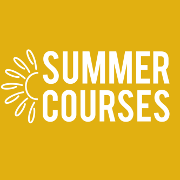 IPPN are now offering blended Summer Courses in two locations Dublin & Kerry in July 2018. All course offerings are EPV approved summer courses and qualify for 3 EPV days.
We are now offering a one week blended summer courses to take place during the first week of July, commencing on Monday, 2nd July. The first 2 days will require viewing online from your home or while in school. For the remaining three days – Wednesday 4th, Thursday 5th and Friday 6th – you will be required to attend one of two venues for the face to face element.
Developing Schools or Schools which have Rapidly Expanding Enrolments 2018/19 School Year
This process will again take place for the 2018/19 school year, in accordance with the criteria set out in the document linked below, in order to provide for additional allocations to be made for schools which have rapidly expanding enrolments, pending re-profiling for schools.
It is intended that all of the profiles for schools will also be reviewed this year, in order to issue revised updated profiles for schools in Spring 2019, which will take effect from September 2019, based on updated profile data.
Schools will be contacted shortly regarding the first stage of the consultation process that will support this re-profiling exercise.
In the meantime, please note the criteria for developing school status for the 2018/19 school year.
Criteria for developing school status for the 2018/19 school year
Important Notice regarding Employment of NQTs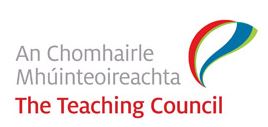 The Teaching Council will be issuing information about Droichead to all schools this week entitled 'Important Notice regarding Employment of NQTs'
Letters have been sent out in the post addressed to the Principal and Chairperson of each school, this letter is due to arrive in schools tomorrow. A follow up email will also be issued to schools tomorrow.
A copy of this letter is available here https://emails.circulator.com/Content?ID=77356 for your information.