1234

Click Here to download - Recruitment & Appointment Resource Bundle

http://www.ippn.ie/index.php?option=com_mtree&task=att_downl...
David Ruddy, BL and Principal of Talbot Senior School, Clondalkin facilitated Limerick's County Network Meeting which focused on Employment Law & Health & Safety. Topics covered included:
...

It is advisable that the BoM be familiar with the following in relation to the recruitment of staff:
Education Act 1998
Equal Status Act 2000
Education Welfare Act 2002
Circulars 2/02, 07/02, 08/02, 17 ...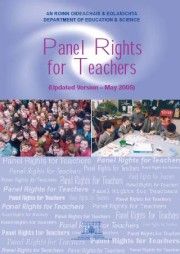 Click here to access FAQs developed by the DES in relation to Panel Rights.