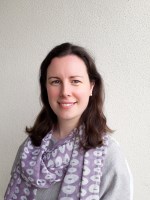 Adelle Salmon is principal of Tang NS, Ballymahon, Co. Longford.
She was awarded a Masters in Education with Specialisms ...
As part of his studies towards the award of a Masters in Education (Leadership and Management) at Trinity College, Dublin, Derry, a teacher in
Author: Grace Sheehan. Supervisor: Dr. Debora Jeske. A thesis submitted to the Department of Applied Psychology, University College Cork, for the Award of Masters in Applied Psychology, 2018.
Commissioned by IPPN and NAPD, Philip Riley PhD is conducting longitudinal research on the health, wellbeing and safety of Irish school leaders. Attached are the findings from his first year's research published in January 2015.