13 January 2022 - Reinstatement of Banked Hours Facility
Published:

13 January 2022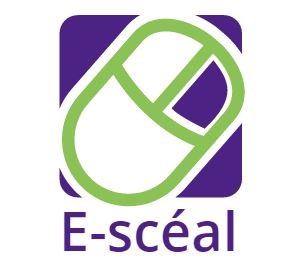 I hope that the Christmas break was restful and there was some opportunity to take time for yourselves. The first term was challenging and demanding in equal measure and the current public health reality means that the coming days and weeks could be even more so.
As the professional body for primary principals and deputy principals, IPPN has consistently stated that it will be guided at all times by public health advice. The stated priority has been to ensure that schools stay open as we, as school leaders, know the importance of continuity in the provision of learning experiences and recognise the impact that school closures have on children and families. It was in that context IPPN acknowledged the decision that it was sufficiently safe for schools to reopen.
However, in all of the advocacy work and media engagement, IPPN has highlighted the fact that schools have put control measures and safety protocols in place to better ensure that they can remain open. Those control measures are not fool-proof and given the current trajectory of the virus and its prevalence within the communities, it is safe to assume that there will be significant numbers of cases within our school communities. It is in this context also, IPPN maintains it is crucial that schools would have timely access to Public Health advice, so that risk assessments could be completed and appropriate and proportionate actions taken.
The other issue that has had significant operational implications for your schools is the number of staff members that are unavailable for work, on account of either testing positive themselves or being a close contact of a confirmed case. The IPPN team is particularly grateful to the huge numbers (1500+) who engaged with its member survey last week. This enabled IPPN to highlight the extent of that absence and its impact on the safe operation of schools, particularly in light of the existing and ongoing shortage of substitute teachers.
As you know, one of a suite of recommendations made back in October to alleviate the substitute crisis was that 3rd and 4th year undergraduate student teachers would be freed up to work as substitute teachers and that their availability would not be constrained by being subject to the 5-day rule. The progress that the DE, the Higher Education Institutions and the Teaching Council have now made on this issue is welcome and we look forward to the extra capacity that will be afforded to the system by the availability of this cohort of student teachers.
However, despite the increased number of substitute teachers available, it is known that there still won't be enough to cover the level of absence that continues to present. Inevitably, to keep classes open, schools have had and will have to redeploy Special Education Teachers to cover the absence of mainstream class teachers, when no external substitutes are available. In recognition of this and to guard against children with additional needs being further disadvantaged, IPPN has consistently called for a restoration of the banked hours facility, that was discontinued last term, to compensate for the lost Special Education teaching time. Accordingly, the announcement this week of the reinstatement of that facility on a temporary basis is welcomed, as it recognises the current challenges that exist with regard to teacher absence and the redeployment of staff.
As anticipated, situations have arisen where schools do not have sufficient staff numbers to adequately discharge their duty of care to the children and difficult decisions have had to be made as to how best to manage those circumstances. You are encouraged to engage with the helpline that has been made available and which is staffed by the Inspectorate to support you and your Boards of Management with that decision-making process. You can only do your best with the resources that are available to you as these are extraordinary times.
Don't forget to use the Resource Bundle to access the most up to date information and advice for schools with regard to Covid-19. Any new guidance that issues is promptly incorporated into the Resource Bundle to better ensure ease of access. The issue of HEPA filters has featured significantly on Networking and is comprehensively dealt with in the bundle, including a link to a very good podcast produced by CPSMA. IPPN is grateful to CPSMA for its consent to share the podcast with members - click here to access CPSMA podcast
Finally, as this week's comprehensive E-scéal illustrates, IPPN and sectoral updates, allied to the Planning Prompts made available via E-scéal, should assist in keeping you on top of all that crosses your very busy desks.
I wish you well with all that's ahead in the coming days and weeks and assure you of IPPN's ongoing support.
Le meas,
Brian O'Doherty
IPPN President


Other Key Information
Planning Prompts
To help in prioritising your work for the month ahead, please see the Planning Prompts below. As ever they come with a health warning! They are not a 'To Do List'. Things that are relevant to another school may not have relevance to your individual school's context and capacity. As you set goals for the school the P-I-E-W model developed by IPPN may well assist in identifying those goals and managing the implementation and embedding of the school's priorities. Please remember to prioritise your own self-care. Set aside time for reflection. This will be time well spent. You as a school leader cannot do everything and you cannot do it on your own. Prioritise and communicate to staff and parents the priorities laid out in the School Improvement Plan(SIP) for the term.
Read More - http://ippn.ie/index.php?option=com_mtree&task=att_download&link_id=6571&cf_id=24
Latest Updates from DE & Public Health
The most recent updates from the DE and HSE re Covid 19 are included in the 'Latest Updates' section of the resource bundle:

January 12 2022: Staff Related COVID 19 Measures - Update on Masks for Staff in Schools
January 11 2022:
Staff Related COVID 19 Measures - DE Approves the Banking of Hours until February Mid-Term Break

HSE & Other COVID 19 Documents - HSE Flow Charts for Asymptomatic & symptomatic contacts of Covid-19
Read More - http://ippn.ie/index.php/back-to-school/covid-ar-scoil-2021-202


Dept. of Education Information Note
DE has published information for parents on the reduced school day.
Read More - http://ippn.ie/index.php/resources/des-circulars/2021/6570-de-circular-0047-2021-guidelines-for-the-use-of-reduced-school-days-in-schools

Vetting Update – Teaching Council
With effect from January 2022, applicants for registration who lived overseas for a cumulative period of 12 months of more after the age of 18, must provide a copy of police clearance for each country in which they have resided. Certificates must cover the entire period of residence in each country.
Student Teacher School Support Noticeboard
Following a decision by the Teaching Council in December 2021, it is anticipated that Student Teachers in their 3rd and 4th years of study in Education will be registered with the Teaching Council and available to carry out substitution without the five-day rule restriction. This will be facilitated by Sub Seeker once registrations are completed by the Teaching Council for these student teachers.
In the interim, EducationPosts.ie created a Student Teacher School Support Noticeboard where eligible 3rd and 4th year Student Teachers can list their availability.
You can view the noticeboard by clicking here - https://www.educationposts.ie/notice/student_sub

Leadership+ article, Issue 120: School Placement
Séamie Ó Néill Head Of Education And Director Of School Placement, Froebel Department Of Primary And Early Childhood Education, Maynooth University.
School Placement (SP) is highly regarded by student teachers as a key part of their professional development, allowing them to forge their teacher identities and cultivate teaching practices. It provides opportunities for students to understand and become attuned to the complexities and unpredictability of school life. While sourcing placements for student teachers has historically been demanding for Initial Teacher Education (ITE) institutions, providing them in pandemic times has proven to be a unique challenge.
Read More - https://issuu.com/ippn/docs/issue_120_december_2021_epub/16

STEM Education Consultation – Your input requested
The DE opened its consultation process relating to the Phase 2 STEM Education Implementation Plan in December and is seeking input from teachers and school leaders across the sector. Please review the details here
You can make a submission directly by engaging with the online survey or emailing your comments. If you would like to share your input with IPPN, you can submit comments to project@ippn.ie. Any input will be needed by Wednesday 19th January.
NCSE Guidelines for Special Schools & Mainstream
The NCSE has today published guidelines for Principals and Boards of Management of Special Schools and Mainstream Schools outlining timelines for special education resource applications and notification requirements for the 2022/23 school year. Other guidance relating to special education is also included.
Guidelines and related forms for Special Schools can be found by clicking here: https://ncse.ie/guidelines-and-applications-forms-for-special-schools.
Guidelines and related forms for Mainstream Schools can be found by clicking here: https://ncse.ie/guidelines-and-applications-forms-for-mainstream-schools-with-special-classes.