Principals to call for 'New Approaches' to the teaching of Irish and PE in Schools
Principals to call for 'New Approaches' to the teaching of Irish and PE in Schools
National Strategy for Emotional Wellbeing also mooted
One hundred years of failure in achieving fluency in Irish, the importance of Physical Education in supporting positive emotional wellbeing, the place of Religion in schools and the crisis in securing substitute teachers are just some of the issues which will be discussed when 1,100 principal teachers gather in City West next Thursday and Friday, (January 28th/29th) for the annual conference of the Irish Primary Principals' Network. (IPPN) which this year is entitled 'One Hundred Years of Leadership'
Last Updated: Monday, 15 February 2016 14:52
Schools are facing huge challenges in the area of Emotional Wellbeing
An Taoiseach, Enda Kenny will hear firsthand how school principals and staff hope to work towards promoting a positive culture in Irish schools, whereby all children and students feel safe to express their anxieties, feelings and emotions. He will be in attendance at a National Emotional Wellbeing Symposium, titled Emotional Wellbeing – at the heart of school communities, organised by the Irish Primary Principals' Network (IPPN) and the National Association of Principals and Deputies (NAPD) that will take place on Wednesday, 4th November 2015 in Citywest Hotel, Dublin.
Last Updated: Tuesday, 03 November 2015 13:15
Primary Education – Budget Measures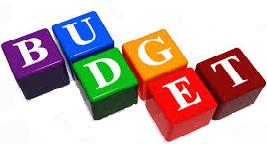 In his address, Minister Howlin acknowledged that 'education is also the engine of economic growth'. IPPN recognises that positive Budget measures taken in relation to primary education in Budget 2016 are an acknowledgment of this fact.
Last Updated: Wednesday, 18 November 2015 10:49
SNA Allocation Delay not OK
In the last school year, there were 3,421 Special Educational Needs pupils in 585 classrooms nationwide, a figure that is projected to increase in the 2015/16 school year. The Special Needs Assistant (SNA) scheme was designed to promote inclusive education. This is achieved by providing schools with additional adult support staff to cater for children with special education and significant care needs with minimum disruption to class or teaching time.
Last Updated: Tuesday, 11 August 2015 17:17