Your School and Combating Conflict
Managing Adult Relationships in the School Community
Some workplace conflict is inevitable and has the potential to undermine some of the key fundamentals to a positive working environment. However, there are ways and means to minimise or reduce workplace conflict and to even turn it around into a positive experience.
Your School and Combating Conflict seminar will promote a change in culture by enabling school leaders to embrace conflict, recognise that it is going to happen and give you the necessary skills to manage it should it occur. This seminar will develop effective conflict management skills and equip you with the practical knowledge you need to deal confidently with any conflict that may arise within your school community. You will leave with practical solutions to real workplace problems.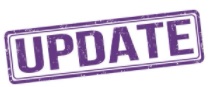 The NCSE has received applications from schools for resource teaching hours for students with low incidence special educational needs where the necessary supporting documentation was not available for the March 2014 deadline.

The NCSE expects that decisions in relation to the remaining applications received by 22nd September will issue to schools in mid-October.
Principals' Professional Briefing Day 2014
IPPN has organised a Principals' Professional Briefing Day (PPBD) at the beginning of the school year for the last 5 years. These briefing days have proved to be very successful as principals' value getting accurate information from authoritative sources delivered directly to them at the start of the school year.
However, due to the demands on principals, their time in school, travel and finances, we have decided not to run one national event in 2014.
Instead, we have invited key agencies and organisations to provide relevant information to be presented at our local County Network Meetings. These meetings are held at local venues from 4pm in each of the 26 counties by one or more members of IPPN's Board of Directors during September and October.