About Ciall Ceannaithe
Last Updated: Monday, 11 April 2022 16:16
Ciall Ceannaithe is an online summer course that is a highly practical step-by-step course built on the collective wisdom and experience of seasoned principals. The course is designed to professionally support to school leaders through the first day, first week, first month and first year of their Principalship.
Who should participate?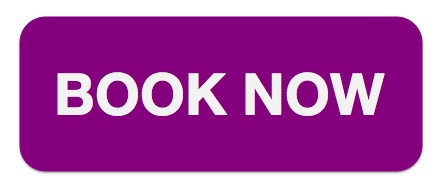 When and where?
Price
How do I to successfully complete the course?
Course Structure
---
Newly appointed principals

Deputy Principals

Aspiring school leaders

Experienced principals who wish to reflect on their current practice
When and where?
Online from July 1st to July 31st. Course must be graded and approved by July 31st. The duration of the course is 20 hours online learning. Last date to register for the course is by 4.45pm, July 25th.

Price
A charge of €95 per person is applicable.
Fee includes access to the online platform, access to key resources, communicating and engaging with peers and course facilitators.

DES Approved for EPV Days
What skills will I learn?
Following the successful completion participants will be better equipped and more effective in dealing with the following areas of their new role:
Sustainable Leadership

Essential Information

School policies

School Self Evaluation Process

Child Protection

HR – Recruitment & Appointment

Managing Relationships

Dignity in the Workplace

Self-carePersonal Development

Professional Development

Wellbeing

Course Aims:
Improve the learning experience and the success of learners

Improve the progress of learners at risk of educational disadvantage or learners with special educational needs

Help those delivering education services to continuously improve

Build stronger bridges between education and the wider community
How do I to successfully complete the course?
In order to meet the requirements set by the DES, course participants must complete the following to secure Certificate of Achievement (which is required to secure EPV days):
Complete and pass 5 assignments

ALL discussion forums to be completed

Course Reflective Learning Logs – will be provided to Drumcondra

Declaration of Integrity

Review of Sign Off of my CPD Record

Course Structure:
The course consists of ten modules that guide you through the first year of the leadership role. During the course you will be asked to participate in moderated discussion forums with fellow participants. The course encourages participants to be interactive and to reflect both on the material presented and on their own professional experiences.
Along with the discussion forums, each participant must complete and pass all five assignments, in which participants are asked to contribute their views, opinions and experiences and to share good practice on issues related to each module and also to the overall theme of each course.
The course is primarily aimed at supporting and developing principals and aspiring school leaders' knowledge and leadership skills, their interpersonal awareness and professional attitudes. All participants who contribute in the course will be treated as independent adult learners.
Online facilitators are allocated to the course and will interact with and support participants on each module's discussion forums and assignments. While participants are offered guidance in course materials and are encouraged to participate in reflective exercises and discussion forums, each participant is wholly responsible for his/her own learning and interaction with the course.

Click Here for course FAQs