STUDENTS should be taught more languages and from an earlier age, employers organisation IBEC claimed yesterday.


Recent reports to the Government have highlighted the lack of ...
FOREIGN languages should be made compulsory in primary schools and a wider range of languages should be available at post-primary level, the employers' body IBEC has suggested.
"Currently there are 390 primary schoo ...
Laptop Use Form and Terms & Conditions for a staff member to take possession of a school laptop for a given period e.g. summer holidays 2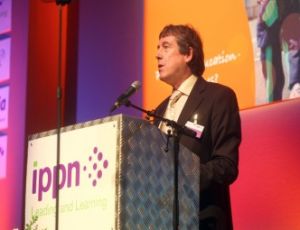 Larry graduated from St. Patrick's College, Drumcondra in 1980. He began his teaching career in Ballinamere National School and has taught there ever since. In 1986 he was appointed Teaching Principal of the school. In 2000, Larry's role changed to tha ...
Interview with Matt Cooper on The Last Word October 9th 2007 on the topic of Performance Management and its impacton School Principals.
To listen to this interview, please click on the link below.
Vacancies at Primary Level
Assistant National Co-ordinators
Part-Time Associate Members