Budget 2020 Has Failed Primary Schools
Last Updated: Tuesday, 04 February 2020 09:21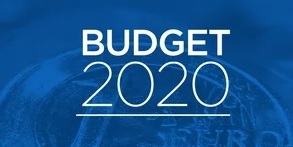 The Irish Primary Principals' Network (IPPN) has expressed deep frustration and bitter disappointment at Budget 2020. While there is still no clarity from the Department about the specifics for the education sector from this budget, we understand that certain provisions have been made for the primary sector as set out here.
It seems that one additional day per year for leadership and management has been provided for in the Budget from September 2020, which is far short of the one day per week IPPN has insisted is the minimum required to lead and manage our schools. There is no restoration of middle leadership posts to allow for distributed leadership in larger schools. It is deeply concerning that the Department and the Minister have taken so little action in these two crucial areas to show they had understood what school leaders were calling for.
Teaching Principals in particular are suffering. The DES small schools' symposium in June gave these school leaders hope, particularly Minister McHugh's expressed aim to "find every possible way of helping those schools to move from surviving to thriving". This now sounds very hollow in light of the budget announcement of one extra day per year and a minor improvement in class sizes in small schools. The positive talk about supporting small schools has not been followed up with any real action. And this was the last chance for the minister to take such action before a general election is called.
IPPN President Damian White commented, 'This budget has failed our teaching principals. The cost of the demands made by primary school leaders to make their role more sustainable represent miniscule figures, and there is considerable disappointment that the Ministers for Education and Rural & Community Development could not back up their verbal support for the leaders of small schools by providing one leadership and management day per week for teaching principals to alleviate their workload. This measure would have cost less than €8m, a paltry sum representing 0.073% of an €11bn education budget. The Department's progressive circulars on leadership and management simply cannot be fulfilled without adequate time and capacity to lead and manage our schools. This budget is bitterly disappointing.'
The additional teaching posts announced are simply keeping pace with population growth; they do not represent an increase in real terms. The 2.5% increase in the capitation grant, which equates to 3c per pupil per school day, is wholly inadequate. However, the additional supports for special educational needs and school books are badly needed and very much welcomed.

Revised 09.10.2019 at 14:30

ENDS
For further information or comment, please contact:
IPPN Support Office
Tel: 021 4824070
E: info@ippn.ie