Catríona Donohoe, IPPN Board Member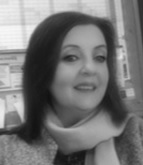 Catríona is a native of Killeevan in Co Monaghan. She attended the local primary school Killeevan NS where her mother taught and was Principal of. She was educated at St Louis Secondary School Monaghan and from there went to The University of Liverpool to do her B.Ed. degree and become a primary teacher. Her mother also attended this College to train as a teacher.

Her first job when she started off her career was in Granshá NS in Co Monaghan, the school her father went to as a young boy. After various short term subbing she got a permanent teaching position in St Fiach's NS Ballinacree, Co Meath, a school she would remain in for nearly 18years, being deputy principal for 15 of those years. Catríona excelled at Sports, Music and Drama with the pupils of Ballinacree providing numerous School football Cumann Na mBunscol titles in boys and girls football. She was also the producer of many wonderful school Plays and Concerts over the years as well as establishing a strong school choir for the many school sacramental occasions and parish Masses.
Catríóna fostered this love of Drama and theatre by completing her Master's Degree in Drama and Education from Queens University Belfast in 2006.

Catríona became Principal of St Michael's NS, Clifferna Co Cavan in 2013. Clifferna is a small rural school nestling in the rolling green hills of Co Cavan. It is a small rural school where school and parish communities' work together to benefit all involved. Catríona loves being a teaching Principal and although there are many difficulties and balancing acts to maintaining the two jobs, Catríona still loves teaching and seeing the pupils her in classes and school grow into mature, well-educated young adults with a strong work ethic and a strong sense of community spirit, coming from an area that they are proud of. The staff of the school work collectively to ensure that there is a high level of education and teaching and learning in their school. They always report that it is lovely to meet past pupils of the school who will always stand and have a chat, and everyone who is a visitor to the school comments on the strong sense of togetherness of the staff group, who all work extremely well and hard together.

Catríona is also Chairperson of the Cavan Cumann Na mBunscol and a member of the Cavan County Board. Her love of Monaghan football has never dwindled but she is very committed to schools football and youth development in Co Cavan. Her husband Noel is an avid Cavan football fan, and so when both Monaghan and Cavan meet Catríona and Noel prefer to sit in separate stands with their respective county allegiances. Catríona and Noel have two children, Dara agus Muireann who attend secondary school in Breifne College Cavan. Both are huge Cavan fans. Dara plays his club football with Killygarry GAA and Muireann swopped the football for a tennis ball and is a keen player with Cavan Lawn Tennis Club.

Catríona is a mentor with CSL for newly appointed Principals, and is also training with CSL/IPPN to become a facilitator for Principal Support Networks. She has been the Cavan representative for the National Committee for IPPN since 2015, a role she enjoys immensely, and has been voted onto the Board of Directors for IPPN.