Administrative & Teaching Principals' Summer School 2016
Last Updated: Tuesday, 28 June 2016 15:47
- Leadership and Learning – Reviewing, Rethinking and Refreshing Practice
IPPN will hold its first face-to-face Summer School specifically designed for Administrative Principals this July, in conjunction with its Summer School for Teaching Principals. These week-long courses, titled 'Leadership and Learning – Reviewing, Rethinking and Refreshing Practice' will take place from Monday, 4th July to Friday, 8th July in the Killeshin Hotel, Portlaoise.
Schedule for the course is now Available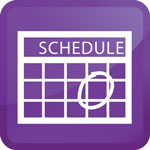 What are the benefits of attending?
Reflecting on and advancing leadership skill

Improve planning as leaders

Communicating effectively – individually and whole school based

Discuss and exchange elements of best practice with other principals

Allow for collaborative learning and professional dialogue

Framework for Leadership Domains/school self-evaluation

Reflecting on self-care within a challenging work environment

Focused session on improving instructional leadership (teaching and learning)

Specific focus on improving the quality of teaching and learning through SSE & SIP, and reporting to the school community.

Course Content will include:
Self-Management and Self Care

Instructional Leadership

Knowing Yourself and knowing your team

School Self-Evaluation

School Improvement Plan

Cultivating a Compassionate School

Refreshing Your Life & Your Leadership

Board of Management – Good Governance, Issues & Alerts

Who should attend?
Administrative Principals

Teaching Principals

Acting Principals

When and where?
Monday, 4th July to Friday, 8th July 2016 – 9.30am to 3pm

Killeshin Hotel, Dublin Road, Portlaoise, Co. Laois

If you wish to book accommodation please contact the hotel directly - www.thekilleshin.com

Price
A charge of €95 per person is applicable. Fee includes event registration, refreshments and a light lunch each day. This course is an EPV approved summer course and qualifies for 3 EPV days.