Conference 2019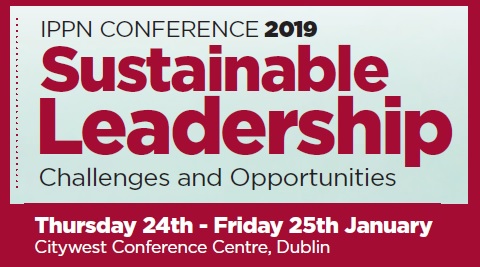 IPPN Annual Principals' Conference & Education Expo 2019 took place in Citywest Hotel, Saggart, Co Dublin on Thursday 24th and Friday 25th January 2019. Click here to view the Conference Programme.
Over 1,200 principals and more than 200 guests attended the event, with more than 140 exhibitors showcasing their products and services in the 2019 Education Expo.
Click here to view the Expo Guide - You can use the online Education Expo Guide to browse companies that exhibited at Education Expo 2019. The exhibitors' web and email addresses allow you to easily navigate to their web page or email them directly.
Categories