NCSE Guidelines 2018/2019
Published:

19 December 2017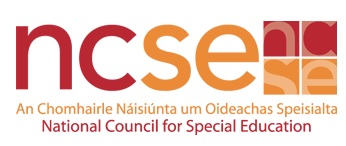 Guidelines and Application Forms for Schools for 2018/2019
The NCSE has published Guidelines and Application Forms for Primary and Post Primary Schools for the 2018/19 school year.
Applications for access to SNA support for students should be submitted using NCSE Form 1 or NCSE Form 1A, as appropriate.
Guidelines and Applications forms for Special Schools will be available shortly.