2019/2020 - SNA Allocation Process
Published:

17 January 2019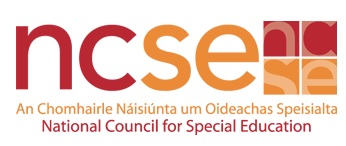 The NCSE has issued school guidelines and application forms for 2019/2020 SNA Allocations. Key dates listed include:

31 January 2019: Schools should submit the Leavers form, NCSE Form 5 to their SENO, if they have not already done so. The Leavers form should include students who had been granted LITH support and/or SNA support.

8 March 2019: Deadline date for receipt of applications for access to SNA support.

NCSE are advising schools to submit their completed application forms, including required reports when available. The application deadline is the latest date for the submission of applications. Submitting before this date will alleviate pressure on schools and facilitate SENOs in processing applications.

Click here for NCSE Guidance for Primary and Special Schools & Application Forms