Note from Seán Cottrell
Published:

17 November 2016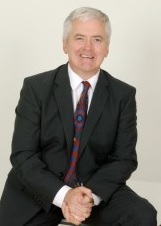 I wish to inform you of my decision to step down from my role as CEO of IPPN, after seventeen years at the helm. We have just completed our strategic plan - IPPN 2020 – which will steer IPPN's work in the coming years and I feel that this is a good time to hand over the reins to a new leader.
A succession plan is in place to ensure that the right person is selected as the new CEO. A national recruitment agency has been appointed and the role has been advertised.
Since I resigned my principalship in Glounthaune NS in 1999 to take on the role of CEO of IPPN, I have had the privilege of engaging personally and professionally with outstanding school leaders. You have inspired me to develop and lead this Network – to design supports and services, and to advocate for you, at a time of great challenge and relentless change. Of course, none of this could have been achieved by me alone. I have been superbly supported by a team of talented professionals in the National Support Office, and guided by a highly committed – and voluntary - Board of Directors and National Council. IPPN is in great shape – membership has grown year on year. We are financially secure and relationships with stakeholders are strong. It will be my pleasure to hand over a sustainable, vibrant organisation to the new CEO.
I have loved every day of my work with IPPN, so much so that I have never thought of it as a job. It has been my privilege to work in the service of primary school leaders.
Meanwhile, Support Office Staff and Board are busy putting the final touches to our conference plans for January and I look forward to seeing you there.
Is mise le mór-mheas,
Seán
Click here to view the Advert for Chief Executive Officer of IPPN