John Curran, RIP
Published:

07 November 2018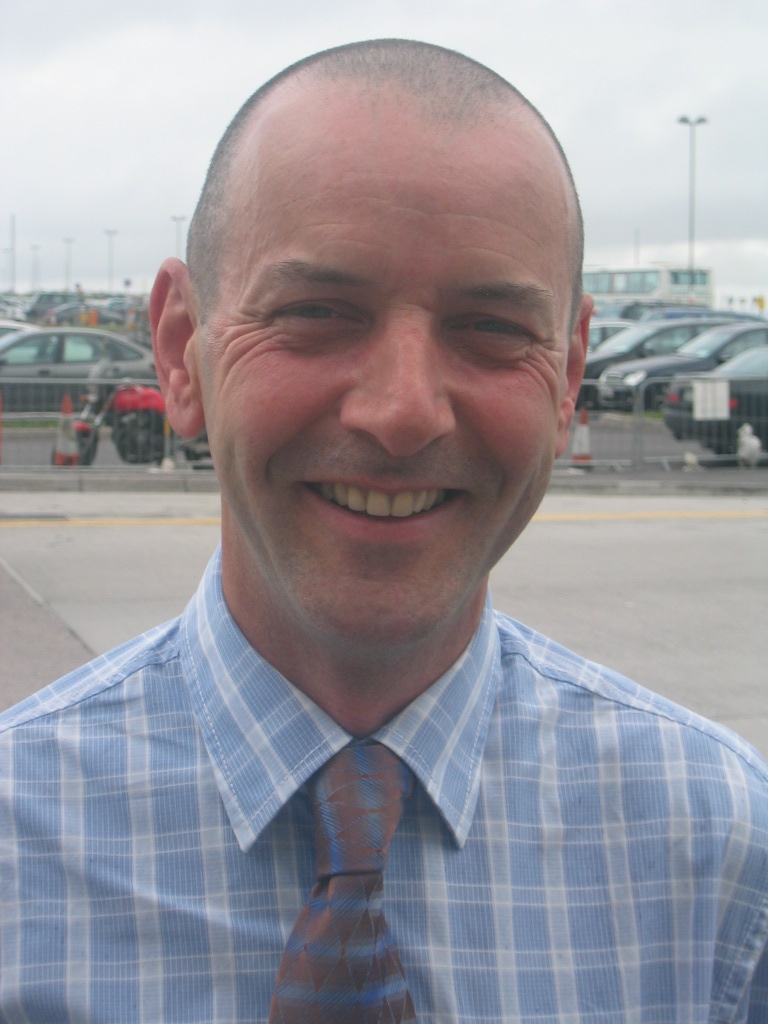 It is with a profound sense of shock, sadness and disbelief that we acknowledge the sudden passing of John Curran, highly esteemed colleague and friend to all in IPPN, in South Africa on 7th November. We are numbed and finding it very hard to process the information. John was predeceased by his son Eoin, who died in a tragic sailing accident in 2010, and is survived by Liz and their children Darragh, Tríona and Donal, their partners Clodagh, Liam and Beck, his six grandchildren and his sisters Dolores and Paula. Our hearts go out to his family, his very wide circle of friends, his colleagues and all who knew him. A founding member of IPPN, John served on the IPPN Executive Committee (now the Board of Directors) from 2000 to 2007 and was PRO from 2005 to 2009. Is briseadh croí do Líonraí Príomhoidí Éireann bás tubaisteach John Curran. Iar-phríomhoide agus iar-chomhghleacaí ag IPPN é John. Fear séimh, uasal a bhí ina chara ag príomhoidí agus ag múinteoirí in Éirinn agus thar lear. Ar dheis Dé go raibh a anam uasal dílis.
A memorial service is being held in the Graduation Hall of Trinity College, Dublin at 3pm on Friday 23rd November.
Click here to sign the Book of Condolences
During his sixteen years as Principal of Good Shepherd NS, Churchtown, Dublin 14 until his early retirement in June 2005, John was involved in numerous projects with IPPN, including advocating in relation to principals' workload, boards of management and school funding, as well as supporting fellow school leaders directly and in the development of services through his role on the Executive Committee. We are all indebted to him for all his work over many years, all of which was completely voluntary. On a personal level, we will greatly miss his wonderful sense of humour, his infectious laugh and his ability to lighten the most serious topic.
John was so passionate about his recent work in South Africa, as Director of Education for Mellon Educate*, a role he began in October 2016. He was tireless in empowering teachers and principals, as evidenced in his own words last January when he described his role:
"Exciting times helping mentor and support principals and schools in some of the most disadvantaged communities I have seen. Very rewarding to help empower teachers and communities to improve teaching and learning in their schools and overcome significant obstacles. Learning lots and broadening my horizons."
He brought a delegation from South Africa to IPPN Conference last January, as he was keen to showcase Irish school leadership practice to the Minister for Education and the Secretary General for the Ministry for Education in the Western Cape, as well as a number of their colleagues. He was instrumental in bringing Irish teachers and principals to Africa as part of the Teachers' Blitz projects in 2017 and 2018, to build schools, improve existing school infrastructure, and support school leaders' professional development.
Nelson Mandela once said "Education is the most powerful weapon we can use to change the world". John lived and breathed those words. He has had a profound impact on numerous children in Ireland and in Africa, and on school leaders, colleagues, friends, and above all on his family. May he rest peacefully.
* Mellon Educate is an Irish-based African development charity founded by developer & philanthropist Niall Mellon in 2002. In 2013, the charity pledged a 10-year education development programme to provide better education to more than 100,000 African children, a highly ambitious target. To date the foundation has extended educational access and standards of education to 10,000 primary school children aged between 4 and 12 in Kenya & South Africa.
RTE Radio 1 Aine Lawlor and David Ruddy, President of the Irish Primary Principals' Network pays tribute to his friend John Curran who was fatally stabbed in South Africa yesterday