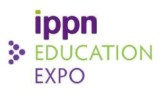 It's not too late to exhibit at Education Expo 2015...there are a limited number of spaces still available, contact me today to book your place, louise.obrien@ippn.ie
Click here to see what stands are currently available
Click here to view the Education Expo 2015 brochure
Click here for the Application Form
Education Expo is Ireland's largest education trade event – a unique opportunity to meet nationwide customers in one location. Education Expo 2015 will take place on the 29th and 30th of January 2015 in City West Convention Centre, Dublin.
Click here to see our short video about Education Expo and Conference
Education Expo is the largest trade event in Ireland for companies that supply goods and services to primary schools. It is the most effective way to meet with an audience of more than 1,000 principals, as school purchasers and personal consumers, over 2 days.
Follow us on Facebook and Twitter for regular updates @IPPNExpo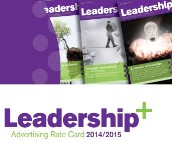 Print Advertising and Direct Marketing: Leadership+
Leadership+ is IPPN's member's magazine and one of the most valued services IPPN provides for principals. In addition to advertising within the publication, you may also the mail your flyer to schools with the Leadership+ mailing. Including your flyer with IPPN's mailing is more cost efficient and effective than undertaking your own mailing as we know from research that the majority of unsolicited mail that is sent to schools is discarded by the school secretary without ever being read by the principal. Inclusion with Leadership+ vastly increases the possibility of your flyer being read by the most relevant person, the principal. You can target specific counties or carry out a nationwide campaign at very competitive rates.
Click here to view the 2014/2015 Leadership+ Rate Card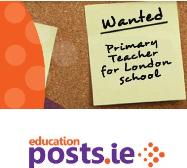 Online advertising: EducationPosts.ie
IPPN own and operate EducationPosts.ie, the number one method by which schools advertise jobs and teachers find work. More than 25,000 job-seeking teachers use EducationPosts.ie each year on a regular basis to find work and more than 6,000 vacancies are advertised annually. Traffic of more than 2 millions pageviews per month are generated during the busy summer period making this site an ideal choice if you wish to target teachers as well as principals.
Click here to read more about our digital display advertising opportunities.
Why IPPN?
IPPN has a membership of more than 6,000 primary school principals and deputy principals. While planning your marketing strategy for the coming school year bear in mind that, as their professional body, we are a trusted choice with strong channels of communication to our members. As well as being the decision-makers on purchases for their schools, our members fit within the AB demographic group market in their capacity as consumers.
In our recent member survey, principals and deputy principals told us that they are significantly more likely to consider purchasing from a company they have seen in Leadership+ magazine or encountered at Education Expo because of the support these companies show to IPPN.