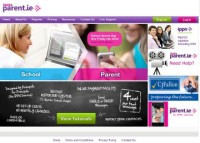 TextaParent.ie is IPPNs online group texting service for primary schools. It is a fast, reliable and cost-effective way to contact parents and staff that is far more cost-effective than photocopied notes, letters or phone calls.
TextaParent.ie enables schools to communicate by text message direct to parents' mobile phones. It can be accessed online from anywhere making it the perfect tool for notifying parents of last minute changes or emergencies.
TextaParent.ie allows you to instantly convey messages such as:
• Emergency Closure of School e.g. pandemics such as swine flu, bad weather
• Last minute changes e.g. cancellation of sports day
• Celebration announcements e.g. victory in sports final
• Timetable change e.g. early closing for staff meeting.
Advantages:
• Designed by Principals for Principals – an IPPN service
• No set-up costs or monthly standing charges
• 4 cent per text message
• Send a single or group text message
• Store name & mobile contact information
• Gaeilge text message compatible
• Monitor school's usage with instant reporting system
• Online payment facility.

Benefits of TextaParent.ie:
• Communicating by TextaParent.ie takes much less time than preparing a note
• TextaParent.ie enables schools and Principals to instantly communicate with all of the parents/guardians in your school and with other groups e.g. staff, Parent Association
• TextaParent.ie costs less than photocopied notes
• Key messages will have to go to parents in paper format. TextaParent.ie can be used in such situations to make sure that parents/guardians actually receive the note which was sent home
• The service guarantees that your essential message is received by the child(ren)'s parents/guardians
• You are not depending on a young child to deliver a message to parents as it goes directly to their mobile phone.
Resources:
www.TextaParent.ie
Click here to view letter to send to parents regarding TextaParent.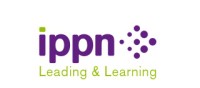 A service from IPPN