IPPN has developed a range of bespoke services for primary schools as follows: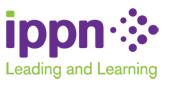 IPPN's members' website where you can avail of a wealth of resources, FAQs, publications, research, information updates and education news.

A fast, reliable and cost-effective way to contact parents and staff. This online group texting service enables you to instantly communicate with a large group of people. TextaParent.ie is also far more cost-effective than photocopied notes, letters or phone calls.

To alleviate the burden of cost associated with newspaper advertising IPPN developed EducationPosts.ie where schools can advertise vacancies for free. EducationPosts.ie is the number one choice for schools advertising vacancies. Thousands of teachers use EducationPosts.ie in their search for work.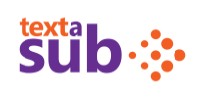 An online service that enables you to send free text alerts to Primary qualified teachers that are available for subbing work in your county. All teachers are qualified Primary teachers, verified with the Teaching Council.

(click to go to EducationOpinion.ie): IPPN undertakes research using tools such as its own survey tool EducationOpinion.ie in order to accurately reflect and represent the voice of school leaders on professional issues.