IPPN supports and services are designed to meet the spectrum of your professional needs in your role as school leader. IPPN has designed an array of innovative programmes promoting leadership, learning, advocacy, training and the sharing of best practice among principals.
www.ippn.ie: IPPN's members' website where you can avail of a wealth of resources, FAQs, publications, research, information updates and education news.
E-scéal: E-mail updates sent regularly to inform you of current issues within education and providing professional guidance from FAQs on circular releases to announcements about IPPN events and services
networking@ippn.ie and other Mailing Lists: members-only mailing lists which facilitate professional debate, peer support and the sharing of good practice. In addition, advice@ippn.ie is a one-way mailing list to request a response from the Principal Advice panel only.
Principal Advice Callback Service: A one-to-one confidential advisory service that offers Principals a listening ear from someone who understands your situation. The Principal Advice service provides collegial support and guidance of a non-directive or legal nature from a team of skilled serving and retired Principals. Call 1890 21 22 23 to avail of this service.
Leadership+:
Covering a variety of professional topics, Leadership+ is the journal for primary school Principals and Deputy Principals. Leadership+ is published 6 times each school year.
Continuous Professional Development Events
Each year, IPPN hosts a Principals' and a Deputy Principals' Conference as well as arranging other regional professional development events. These offer school leaders the opportunity to hear fresh thinking from national and international figures in education, participate in stimulating workshops and network with colleagues.
• Annual Principals' Conference
• Deputy Principals' Conference
• Principals' Professional Briefing Day
• Your School Seminar Series
• Ciall Ceannaithe Online.
County Networks: Through the system of 26 County Networks IPPN facilitates Continuous Professional Development in the form of guest speakers or interactive sessions for the benefit of members in each county. County Network meetings offer Principals an invaluable opportunity to network with each other sharing best practice and advice.

A fast, reliable and cost-effective way to contact parents and staff. This online group texting service enables you to instantly communicate with a large group of people. TextaParent.ie is also far more cost-effective than photocopied notes, letters or phone calls. Click here to visit TextaParent.ie

To alleviate the burden of cost associated with newspaper advertising IPPN developed EducationPosts.ie where schools can advertise vacancies for free. EducationPosts.ie is the number one choice for schools advertising vacancies. Thousands of teachers use EducationPosts.ie in their search for work. Click here to visit EducationPosts.ie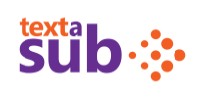 An online service that enables you to send free text alerts to Primary qualified teachers that are available for subbing work in your county. All teachers are qualified Primary teachers, verified with the Teaching Council.

IPPN undertakes research using tools such as its own survey tool EducationOpinion.ie in order to accurately reflect and represent the voice of school leaders on professional issues.
Principals' Information Management System (PIMS): Desk diary intended to facilitate increased efficiency in Principals' work and personal time management. PIMS is available to members at the end of the school year to enable forward planning for the following year.
Research Publications:

Board of Management Resource Pack (2011)

Primary School Governance - Challenges & Opportunities (2011)

Deich mBliana ag Fás (2010)

Supporting Each Other - a guide to best practice for the effective partnership between Principals and Parent Associations (2010)

Ciall Ceannaithe for Newly Appointed Principals (2008) and addendum (2010 and 2011)

Giorraíonn Beirt Bóthar – Distributing Leadership (2007)

Investing in School Leadership (2006)

Quality Leadership Quality Learning (2006)

New Horizons for Smaller Schools Teaching Principals in Ireland (2005)

The Value of Leadership? (2004)
Sponsors & Partners
Click on the logos to find out more about our Sponsors and Partners.